THE RESTAURANT
Experiment new dishes and new flavours
What starts well, ends well.
That is why, right from the very morning, the Lido Hotel offers you a delightful buffet, to tease your taste buds and make you start your day the best possible way.
The aroma of a well brewed fresh Italian coffee, served at your table, accompanied by brioches, different types of cereals, yoghurt, especially selected seasonal fruit, fresh orange juice, select cold cuts and cheeses, and many others to make you feel in shape from the very morning.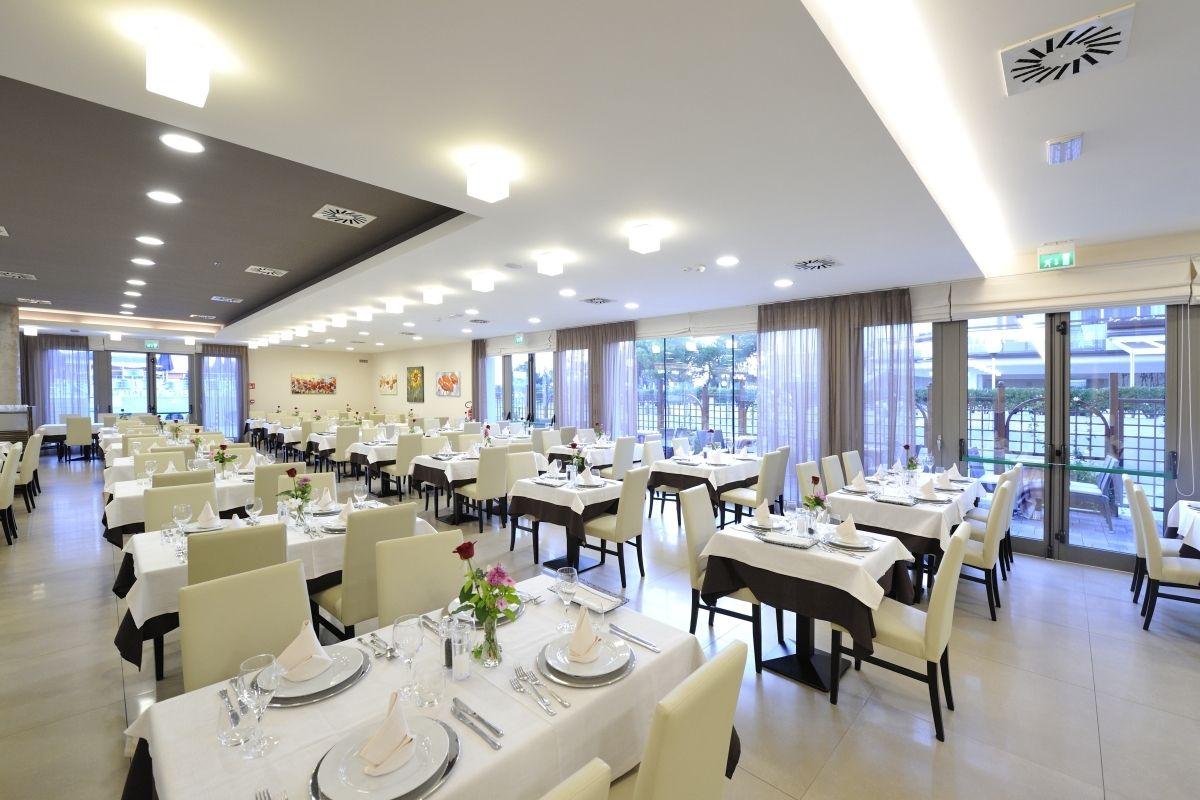 Both lunch and dinner, with four choice set menus including the finest meat and fish dishes and a salad bar with a wide selection of side dishes and fresh vegetables, meets everyone's needs, and will certainly make you content. To finish it off, a cake prepared by our knowledgeable chef or an excellent Italian ice cream will sweeten up your day or night.